Unit 4 – Modeling Skills
Students will learn to visualize and work with models both on paper and in physical form. They will be required to once again represent models using engineering graphics standards. Students will be introduces to Autodesk Inventor software (a popular CAD software package used for engineering) and taught to use the software to create virtual models as well as engineering drawings.
Use the link below to merge PDF documents so that you can turn your separate PDF files into a PDF Portfolio that you can submit for grading.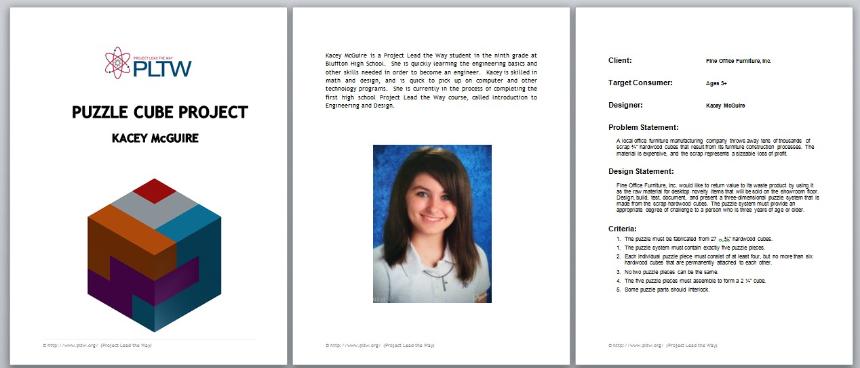 In unit 4 we will begin using the CAD software Inventor, created by the Autodesk Company. We will complete a project that allows us to work through the design process just as an engineering group would in the field. We will apply new skills to complete the project as well as see the importance of the skills we learned in previous lessons.
Key Terms may have never been as important as they are for this unit. Please study these terms and then you will become more familiar by using them through out the project for this unit.