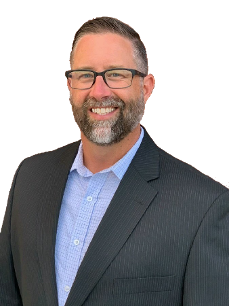 Professional Development and Workshops
Let me help you fill the gaps in your Professional Development with meaningful and engaging ideas that can be taken to your school and community. If you need help with understanding and implementing STEM Education at your school, I can lead you in the right direction. I am a passionate educator who loves to figure out ways to make education more relevant and engaging for your students through real world application and differentiated curriculum. I look forward to hearing from you and collaborating in this exciting time
in education.
If you need more specific help, I am here to help with my vast network of educators, industry partners, and successful administrators that can help with your needs and directions. I look forward to speaking with you and thanks for all that you do.
Ready To Go Professional Development Offerings
(Over 15 Sessions Ready for You and Your Staff)
What is STEM & Why?

Curriculum Development Workshops

Drone Part 107 Training and Support

School and District Drone Policy

Career & Technology Education, Why Doesn't It Sell Itself?

Assessment made for Instruction

Administration, Evaluations, & Observations - We want change but expect to see the same things

How do you measure your goals, and how often?

CRM (Crew Resource Management) - Not Just for Aviation

Let's Welcome the Jetson's - Smart Phones, Watches, Automation, Robotics, AI, Oh My!

Assessment Tips & Tricks: work smarter not harder

Community, School, and Class Collaboration Workshops

What is 3D Printing & Why?

Drones in Education - (

Drone Technology-Unmanned Air Systems 1 & 2)

Lose Control - What is more important, to control the learning or the classroom?

Where are we Going? - It's always been said, it is hard to get somewhere if you don't know where you are going.

If we all come from different places, can we really arrive at the same place at the same time?

Data Collection - Pre-Test & Post-Test

Problems in Education, from an Outsider Who Somehow Made it In

Specific Product or Customized Educational 3D Printer Training
Have other ideas? I am more than happy to create a program, presentation, or professional development to fit your needs. Times for the above sessions can be tailored to fit your district or school needs. Most can be completed in one hour, but a half or full day hands-on workshop is most times more beneficial.
Justin's Educational Consulting & Professional Development Portfolio
Project Lead the Way's on-going training for South Carolina and North Carolina teachers

South Carolina Education & Business Summit Presenter

Beaufort County School District's Best Practices Day and Summer Institute Presenter

Oconee County School District Professional Development Trainer

Beaufort County Curriculum and Leadership Team Lead Teacher for Project Lead the Way

"What is STEM & Why?" workshop created and presented for Discovery Education

AST - Tegucigalpa (3 Year STEM Consulting and Curriculum Dev.)

AASSA Conference - Drone Technology & 3D Printing (Brazil 2021)
Other Portfolio Items that help me bring my perspective to Education
Former successful small business owner

Various professional career connections and experience outside of education

Certified Global Career Development Facilitator

South Carolina Master Teacher for Architectural Design,

Mechanical Design, and Project Lead the Way

Business and Industry Partnership guru

FAA Part 107 Certified Remote Pilot

Director of Curriculum Development for CrossFlight Sky Solutions

COO at CrossFlight Sky Solutions

CEO of Drone Education Magazine 2021